Blog Post
Marin Post
The following are the most read article that appeared in the Marin Post in 2022, listed in order of most readership.
Many thanks to the entire Marin Post community for their participation and financial support
CLICK ON the IMAGES or TITLES to read the article
---
The Alto Tunnel Pipe Dream
Talk of reconstructing the Alto Tunnel between Mill Valley and Corte Madera for use as a north/sound multi-use route surfaced nearly 30 years ago, which prompted m... … more »
---
The South Eliseo Drive homeless housing proposal and the public's right to know
Since it was first announced, the proposal to purchase and transform the vacant, former nursing facility property at 1251 South Eliseo Drive in Larkspur into a hom... … more »
---
Hurray! Three CHANGE Candidates for MMWD Board
Great news! There are three outstanding new candidates running for seats on the Marin Municipal Water District board: Matt Samson (geographic division I), Ranjiv Khush (III), and Jed Smith (IV) ... … more »
---
More of SB 9's unintended consequences - Let the games begin
In Part II of this series about SB 9, I stated that the Terner Center Report miscalculated how ordinary homeowners would respond to the bill's "by right" lot spl... … more »
---
Governor Newsom Signs More Draconian Housing Bills Into Law
Governor Gavin Newsom recently signed more draconian housing bills into law. The new State legislation continues the trend of giving a blank check to real estate ... … more »
---
RHNA State Audit and Potential Lawsuit by California Cities and Counties
The law firm of Aleshire & Wynder is seeking petitioners (cities, counties, and government agencies) to jointly file a legal action against the Department of Hou... … more »
---
California loses population: Communities push back against growth mandate madness
It's not a secret that California is losing population. And in terms of loss of domestic wealth, California is now number one in the country, while Florida and... … more »
---
WAM and Friends of Muir Woods Park win lawsuit against Dipsea Ranch Project
On Monday, January 10, 2021, Judge Andrew Sweet of the Marin County Superior Court issued a ruling in favor of the Watershed Alliance of Marin and Friends of Mui... … more »
---
The State's RHNA Housing Quota days are numbered
The State's unrealistic, dysfunctional housing regulations demand that cities and counties "build" more housing, even though 98% of California's cities and count... … more »
---
A Mill Valley Treasure Is About To Be Destroyed
The City of Mill Valley is preparing to tear down a 70-foot section of bamboo on the beloved Madrona Steps in downtown Mill Valley. We are incredibly saddened th... … more »

---
California State Auditor releases scathing report on RHNA process
The California Alliance of Local Electeds (CALE) has just released the following, supporting the findings of the Office of the California State Auditor. The Stat... … more>>

---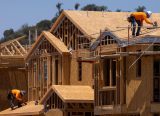 The housing market is changing quickly
According to a recent report released by the California Association of Realtors, which included data through the end of June 2022, the California housing market ... … more »

---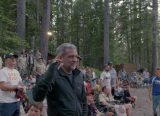 In March, 2018, Jason Reid and his wife were vacationing in Puerto Vallarta when they got the text and the call. Ryan, the youngest of their four children texted h... … more »
---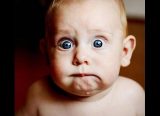 Dazed and Confused – California Housing
The Roman Empire lasted about 500 years and the prevailing socioeconomic system was fairly stable throughout most of that time. From the early 1800s through the ... … more »
---
MALT's alleged misappropriation of our Measure A funds
With the approach of the June 7 election, a renewal of Measure A is on the ballot. I ask readers to consider voting NO on Measure A now, and voting yes in Novembe... … more »
---
Marin governments' indifference to the hazards of E-bikes
Bikes are great. They're fun to ride, a great way to get outside and get some exercise, and they provide kids (and parents) cherished independence. I own a hyb... … more »
---
A $60 Billion Housing Grab by Wall Street
"Hundreds of thousands of single-family homes are now in the hands of giant companies - squeezing renters for revenue and putting the American dream even further ... … more »
---
Calling All Mill Valley Residents! Public Safety Must Be Our Top Priority!
Having safe and reliable ways for Mill Valley residents to evacuate our town AND for emergency response vehicles to come to our aid in the event of wildfire, earth... … more »

---
Questions being asked to Marin Board of Supervisors regarding Homelessness
The following letter was sent to the Marin Board of Supervisors on January 22, 2022, regarding their upcoming decision on the approval of the "Project Homekey" hom... … more »
---
If not for Mt. Tam, MMWD could not support a single water-customer
The shocking title says it all. Let me explain our local climate situation. Mt. Tam is truly a magnificent rain factory. Mt. Tam has a front row seat at the re... … more »
---
10 Things We Can Do Now To Promote Affordable Housing
"There are many other common sense solutions that reasonable people concerned just with implementing good policy would be able to agree on. But we're not doing a... … more »
---
State Ballot Initiative Reversing Sacramento Housing Laws Begins to Gather Signatures
Community leaders fighting back against "blank check to developers" that allow multi-unit and multi-story projects next to single-family homes without neighborho... … more »
---
The Rebirth Of Company Towns: New Solutions Or A Sign of Hard Times?
Company towns have existed for as long as people have built cities. Some of the earliest, notable examples were worker housing villages built by the Egyptian Phara... … more »

---
Housing Development and Wildfire Risks in Marin
After more than a decade of capitulating to the state's the Regional Housing Needs Assessment (RHNA) quotas that are doled out by the Association of Bay Area Gover... … more »
---
The American Dream is dying a slow death in California
It's easy to become numb to warnings about the future, these days. Every minute of every day the mainstream media bombards us with shrieks about some new "crisis" ... … more »
---
Follow the Money: What Measure A Proponents Aren't Telling You
Measure A - A sales tax to fund Marin parks, open spaces and farmland— is on the June 7 ballot. Two-thirds of voters are required to approve Measure A's renewal.... … more »
---
The NCRA Boondoggle: From Bankruptcy to Bankruptcy in 30 years
This original investigative journalism by Bernard Meyers was first published in April of 2020, but is being republished again now because the story is finally gett... … more »
---
Community Venture Partners challenges the legitimacy of the Richardson Terrace approval process
This is PART 4 in the series, "A Legacy of Flawed Housing Policy." Although its topic is a local project in Mill Valley, the issues discussed are relevant to the ... … more »
---
The Hollow Promise of AB 1445, Levine: Planning and zoning: regional housing need allocation
At first I was happy to read Richard Halstead's Marin IJ article regarding AB 1445. I appreciate the addition of climate change reports to the Housing Element, as... … more »
---
Why every city and county in California will likely fail to meet its RHNA quota in the 2023-2031 housing cycle. The New York Times recently published this g... … more »
---
Killing Weeds Has Become a Significant Public Health Hazard in California
Over the past few decades, the escalating use of pesticides has become a significant public health and environmental hazard. Over 1.1 billion pounds of pesticides ... … more »
---
In the case of "CVP/LC v ABAG," ABAG finally gives up: Guilty as charged
On May 31, 2019, Community Venture Partners (CVP) and Livable California (LC) filed a Petition for Writ of Mandate and Complaint for Injunctive Relief and Declarat... … more »
---