The MMWD Board Members are adding a corrosive, toxic hazardous waste to our water according to the CA Code of Regulations:
The California Code of Regulation, Title 22, Section 66261.126, lists 791 chemicals as "Hazardous Waste" 39 of these are fluoride compounds."
384a. Hydrofluosilicic Acid (X,C) - (these are the fluoride chemicals added to MMWD water.)

384b. Fluosilicic Acid (X,C)
674. Sodium Fluoride ( X )
X = toxic, C = corrosive
The label clearly states DO NOT TAKE INTERNALLY!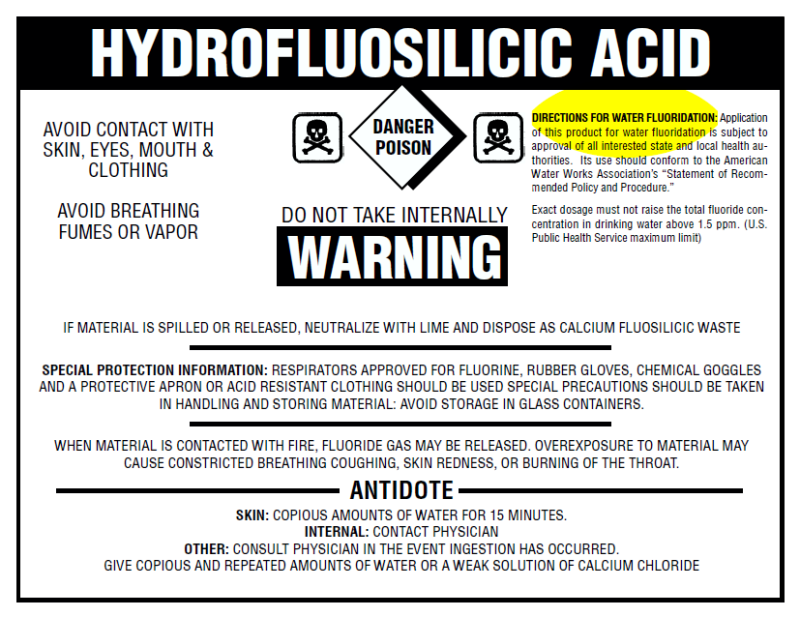 See the documentary film: "Our Daily Dose"