Contributor Profile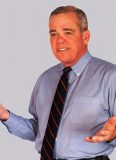 Kevin Haroff
City Council member for the City of Larkspur
Greenbrae, California
Marin County needs new leadership to confront the challenges it faces in the coming years.
Kevin has served his hometown of Larkspur as a member of the local Planning Commission and more recently, the Larkspur City Council. He is also on the board of Marin Clean Energy, California's first community aggregation electricity provider with an unequaled commitment to renewable power.
Kevin is a recognized environmental and land use lawyer, with over thirty years of experience in the field. Now a senior partner at Marten Law PLLC – one of the nation's leading environmental law firms – Kevin helped negotiate and implement the landmark 1995 San Francisco Bay-Delta Accord, which set environmental standards for California's largest source of drinking water that still stand today.
Kevin has repeatedly challenged State and regional agencies for failure to comply with the requirements of the California Environmental Quality Act and other State laws. He continues to represent individuals and families in legal battles over poorly thought out development plans and projects. He was a leader in the fight against more than 1,000,000 square feet of high density development at Larkspur Landing.
Kevin has a deep affection for Marin and its special environment. Whether running in the annual Dipsea Race, hiking up Mt. Tamalpais, or enjoying the small town atmosphere of the Ross Valley, Kevin's life has been intertwined with Marin County for nearly three decades.
More than anything, Kevin is committed to preserving the character of our community and providing the kind of leadership our County deserves.