Blog Post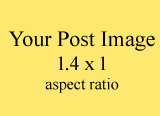 Vote NO on Measure E!
Mill Valley School Parcel Tax Deserves an "F!"

---
Many of us bought homes in Mill Valley because of the public schools and the community commitment to support quality education. We are proud of the teachers, administrators, and board members who serve. But citizens require transparency, accountability, and cost-effectiveness to maintain trust and approve tax measures.
Mill Valley Schools (K-8) has placed Measure E on the November ballot. It deserves an "F!" It sells the measure with the flowery language of excellent schools, without supporting evidence. It fails to describe specifics of needs and outcomes. And with its inflated annual increase of 5%, it lacks cost effectiveness, and, in fact, contributes to making Mill Valley less affordable for teachers and young families.
Reasons to Vote NO on Mill Valley School Parcel Tax Measure E
When Measure E expires after 12 years, ratepayers will have forked over a total of $17,358/parcel. Imagine what you could do for your children if that money stayed in your hands.
Measure E will increase at an annual compound rate of 5% over the 12 years of the tax. Proponents fail to tell you this upfront. They claim the increase is tied to the cost of living, but over the past year, the Consumer Price Index rose at a modest 0.8%, making this tax 6.25 times that rate.
Between 2018 and 2029, the yearly Measure E tax bill will increase from $980 in 2018 to $1,760 in 2029.
Measure E is in addition to the School Parcel Tax B that voters passed in 2012. Measure B increases at an annual compound rate not to exceed 3%. When it expires in 2020, property owners will pay $246. That same year, property owners will pay $1,134 for Measure E for a total of $1,380 in school parcel taxes. These property tax increases will likely be passed along to renters, thereby reducing Mill Valley's stock of affordable housing. If you rent, think about what an 8% annual rent increase looks like for you.
In addition, parents of children in K-8 will be asked to contribute to KIDDO, at the recommended rate of $1,200 per student. KIDDO raises $3.1M for teachers and programs. In addition, there's a parade of other education expenditures such as the district PTA's goal to raise $1.5M, fees for the new yellow bus program, tutoring fees, after-school enrichment programs, fundraisers, etc.
The parcel tax method to generate money for operating expenses is blatantly unfair. The young family who struggles to buy a 1,200 sf starter home in the flatlands for $1.2M pays the same annual parcel tax amount for their modest cottage as the couple who pays $2.9M for a 2,500 sf luxury home in the hills.
The goals of Measure E are written in the vague language of exemplary education, outstanding schools, high-quality teachers, and great programs. There is nothing specific about the 12-year plan, milestones of outcomes, or spending over the 12 years. Imagine the inflation you could build into your family budget if you knew you were guaranteed to have 8% (Measure B & E combined) more money every subsequent year. What motivation would you have for cost-effectiveness or improved efficiency?
A SOLUTION
Measure A, which passed in 2008, is up for renewal in 2016 as Measure E, but it doesn't expire until June 30, 2018. Voters who genuinely want to maintain accountable schools could and should say, "Enough is enough!" and vote "NO" in November. Advocates could and should anticipate defeat because of their overly aggressive 5% escalator.
Proponents should bring the measure back to the voters with a more modest and realistic 2-3% escalator cap, in 2017.
Then they could and likely would regain trust and win support.
Go to this link to see Ballot Measure E, as it will appear in the Voter's Information Pamphlet.
http://www.marincounty.org/depts/rv/election-info/election-schedule/page-data/tabs-collection/2016/nov-8/measure/measuree
---
On November 8th 2016
Vote NO on Mill Valley School Parcel Tax Measure E.